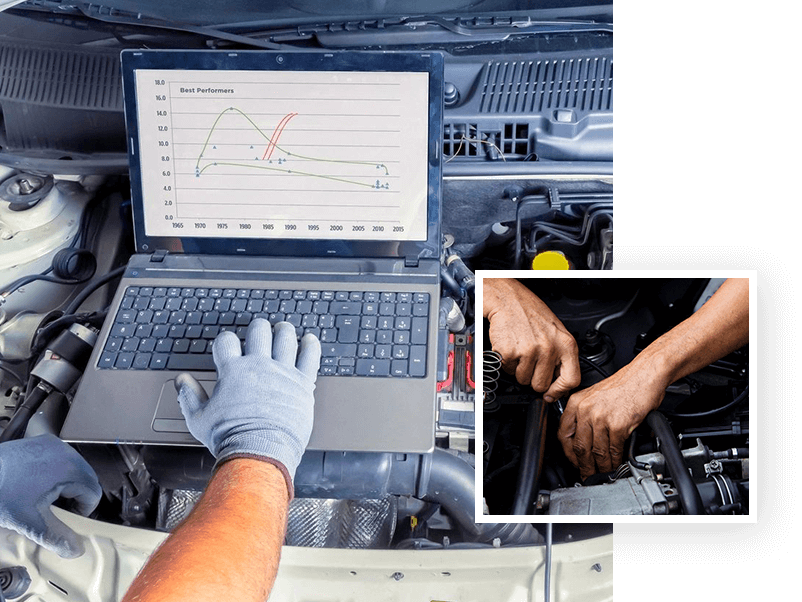 Comprehensive
Vehicle Emissions and

Diagnostic Testing
At Discount Brake Tune and Lube, we offer comprehensive vehicle emissions and diagnostic testing services. Our expert mechanics are equipped with state-of-the-art tools to diagnose and rectify any issues that may lead to failed emissions tests. If your vehicle's check engine light is on, it's crucial to get it checked even if there are no major issues, as this could lead to an emissions test failure. We're here to help get your vehicle emissions test ready.
Arizona
Emissions Expertise
Our team is well-versed in Arizona's emissions standards for vehicles manufactured in 1967 or later. We can also guide you on whether your vehicle is exempt from these tests. Exempt vehicles include most newer models less than five years old, model year 1966 and older, collectible vehicles, electric cars, golf carts, motorcycles, and apportioned vehicles registered in more than one state.
Contact Us for Hassle-Free
Emissions Service
If your vehicle fails the emissions test, we can diagnose and fix the issue quickly and affordably. We understand that car repairs can be frustrating, but we're committed to making the process easier for you. Contact us today for a free estimate. We proudly serve Phoenix and surrounding areas, and our team is eager to assist with your next emissions and auto diagnostic test or service. Reach out to us at our Phoenix or Casa Grande locations.