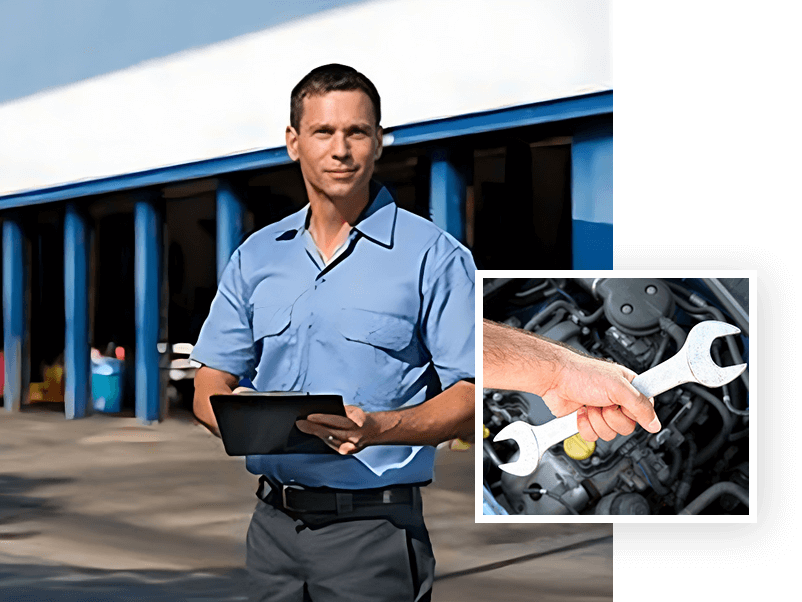 Discount Brake Tune and Lube, an authorized NAPA AutoCare Center, serve your repair needs with two friendly locations in Phoenix and Casa Grande. Our mission is simple: provide honest, timely, and top-quality auto repair services. We use only the best parts and employ expert technicians to ensure the job is done right the first time. Competitive pricing and superior service are our guarantees, ensuring you'll return and refer us to friends and neighbors. With over 30 years of service in Phoenix, we've built trust and intend to uphold our standard of excellence for years to come. Keep reading to learn more about Discount Brake Tune and Lube.

Jack Diehl, owner of Discount Brake Tune and Lube since 1996, is deeply invested in the success of both locations. With a background as an engineer for Hughes Aircraft, Jack brings over 30 years of hands-on experience with machines and engines. He doesn't just own the company; he understands it from the ground up.
Your reviews are invaluable to potential customers. They rely on platforms like Google and Yelp to find a reputable car mechanic and repair shop. A 5-star review is the highest compliment you can give us. Your input helps us be the best in Phoenix and Casa Grande.
We're not just authorized by NAPA AutoCare Center and ACS Certified, we also hire ASE Certified mechanics. With an A+ rating from the BBB and outstanding Google and Yelp reviews, we're dedicated to earning your trust and keeping your car repair business. Trust us to save you money while providing professional auto repair services.